Ticonderoga - Hidden Gem in the Adirondacks
Find out more about Ticonderoga NY, a community steeped in history, with a unique culture, strong community and local pride. Its beautiful physical location, nestled between two stunning Adirondack lakes and offering exquisite views of the Adirondacks and Vermont's Green Mountains, makes it a town of unique beauty.
At the junction of two waterways
Ticonderoga360.com Features
Upcoming Events
All Events
Oct 17, 2018 7pm-9pm
Ti'coustic programs will be held at The Fort View Restaurant on Route 22 in Ticonderoga on the 1st and 3rd Wednesdays....
Oct 22, 2018 6pm
Nar-Anon Family Group A support group for family and friends of addicts Beginning June 6, 2016, and every Monday thereafter...
From The Blog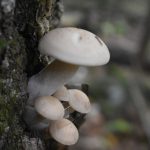 Image Gallery of Mountain Mushrooms & Fungi Autumn hiking in the Adirondacks means color! The vibrant oranges, golds, reds and every variation of each gives wonder to the heart and depth to the senses. But not just when you're looking up...try looking down! Adirondack Mountain mushrooms and fungi reveal a world…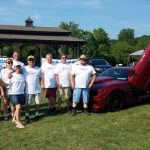 The 26th Annual Ticonderoga Area Car Show that was held on Sunday, August 5, 2018 in Ticonderoga's Bicentennial Park was a huge success! This is such a great event for our area…a family-style event and a unique experience, for sure. A big shout-out to the Adirondack Trail Riders and the…
Search hotels and more...