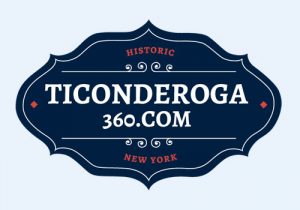 A regional online guide for Ticonderoga and Southern Essex County, featuring articles, information, events and "who's who" in the region!
Find out more about Ticonderoga NY, a community steeped in history, with a unique culture, strong community and local pride. Its beautiful physical location, nestled between two stunning Adirondack lakes and offering exquisite views of the Adirondacks and Vermont's Green Mountains, makes it a town of unique beauty.
Ticonderoga (or "Ti" as it is called by the locals) is located in the Adirondack Park and has been a destination for visitors and tourists for centuries. Its name is an Iroquois and Algonquin word for "the land between two waters." Ti's fascinating historical sites, logging, papermaking, and tourism are its primary industries, with the town being famous mostly for the graphite that was once mined and processed for the famed Ticonderoga Dixon pencil and for Fort Ticonderoga.
Enjoy outdoor activities in Ticonderoga all four seasons! With numerous surrounding lakes and ponds, fishing, boating, paddling, and swimming can be enjoyed in Ti, along with the charming neighboring towns that share these spectacular bodies of water all year long. Winter sports in the area include snowshoeing, skiing, snowmobiling, and ice-fishing. The Adirondack and Green Mountains soar high above the Champlain Valley and offer abundant opportunities for hiking in Ticonderoga. Experience biking in the Adirondacks along the well-known Champlain Bikeway, or enjoy a ride on the Fort Ti Cable Ferry.
Planning a visit? View dining and lodging accommodations, and learn more about Ticonderoga, NY.