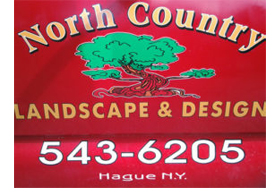 Owner:    Peter Foster
For 48 years I have enjoyed and loved being in this profession.  My landscaping and landscape design company in Hague NY allows me the good fortune of having a daily ability to be creative for clients, giving their homes their own personality, enjoyable private outdoor living spaces, and privacy with nature. My company has created and provided these spaces since 1967. We have been privileged to perform and implement our designs, sharing our creativity and services for residential and commercial properties in New York,  New York City,  New Jersey,  Connecticut,  Massachusetts,  Vermont, Illinois, and Florida.
North Country Landscape and Design offer a wide selection of services to residential and commercial properties  alike:
Foundation landscape plantings, traditional, formal , elevated and natural plantings

Privacy screening landscapes

Naturalized plantings in wooded areas

Spring landscape maintenance start up services

Fall landscape maintenance shut down cleanups & winterizing

Wildflower gardens or fields

Lakeside naturalized plantings

Stream naturalized plantings

Ponds and waterfalls constructed*

Shade tree and Evergreen installations

Stone walls dry laid, using Quartzite, PA FIeldstone, Granite, etc.

Stone patios, Bluestone, Quartzsite, Granite , etc.

Stone stairways using Quartzsite, Granite , Fieldstone , Bluestone etc.

Stone or paver grill platforms, outdoor shower platforms

Paver Retaining walls, Driveways, Walks, Platforms ,etc

Fences , post & rail, split rail Fences etc

Irrigation for all forms of landscaping inhouse and subbed

Vegetable and herb gardens

Drainage solutions and swales created or improved *

Driveway crushed stone applications,, many sizes and types.

Shoulder stone applications

Beaches sand applications

Edging steel and plastic installations

Screened Topsoil and Mulch delivery service by the yard
* Designates SUB contracting may be involved
Thank you for calling North Country Landscape & Design. We return your calls  and your emails ASAP AND we appreciate your business!