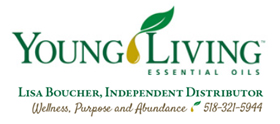 Are you seeking a part-time job where you can set your own hours and paycheck?  Are coachable and love learning?  I'd love to buy you a cup of coffee and and take 20 minutes to discuss if might be the right opportunity for you.
As an Independent Distributor, you have the opportunity for a home based career in Ticonderoga, the Adirondacks and Lake George region! Young Living Essential Oils offers the freedom to work the hours you choose, and allows you to schedule time with your family the way you want to and when you want to. The start-up costs are small and easy to recoup in your first month.    Many new distributors start part-time with the goal of eventually being full-time. This is achievable on your timeline and your terms.
If you are looking for something fun, call me at (518) 321-5944 today, or shoot me an email at [email protected]
As an Independent Distributor on my team I will provide you with:
Free training and guidance on building your business
Personal assistance with all of your events.
My goal is to help others succeed and achieve financial independence and freedom.
Call (518) 321-5944 or drop me a note to find out more about this great opportunity for Wellness, Purpose and Abundance that a home based business career in the Adirondacks, Ticonderoga, Crown Point, Putnam, Lake George region can offer!